Who better to explain what Joker does for you then the students who have experienced this firsthand?
Below you'll read the student testimonials:
I have a worn out intervertebral vertebra in my lower back and therefore quickly pain in my back.

Horse riding is fine, but I have to work on my own posture. The lessons on Joker taught me that by toning other parts of my body more, I can relieve my sensitive lower back so that I have less problems.

The great thing is that I can now sit better in balance on my horse, so that I hinder him less in his movements. I am very happy that I started taking the lessons on Joker bij Equinova!

Emma
In the video below you can see how Roos Dyson van Gepaard met een Lach already achieves a huge difference with her student in 1 training! The images speak for themselves, it doesn't get any clearer than this. The rider sits crooked and is behind the movement. The horse compensates to stay in balance. After 1 training on Joker, the difference for the rider is so clearly visible, but the horse's movements are also smoother because of this!
Another wonderful student testimonial where Joker is combined with other techniques like Franklin.
Through my lessons with Yacinta @ Equinova I have created more awareness of my own body and where I unconsciously hinder my horse's movements.

It was also a real eye-opener to notice that I can work very hard to get my horse to work, but that my horse now with much less help – but with the correct posture and sitting – now continues to walk much easier. This makes it easier for me to sit down again and we ended up in an upward spiral.

Yacinta gave these lessons with the help of the Franklinballs (a very crazy sensation!) And Joker (very confronting!) And on the horses back. It was precisely this combination that made the difference for us.

Macha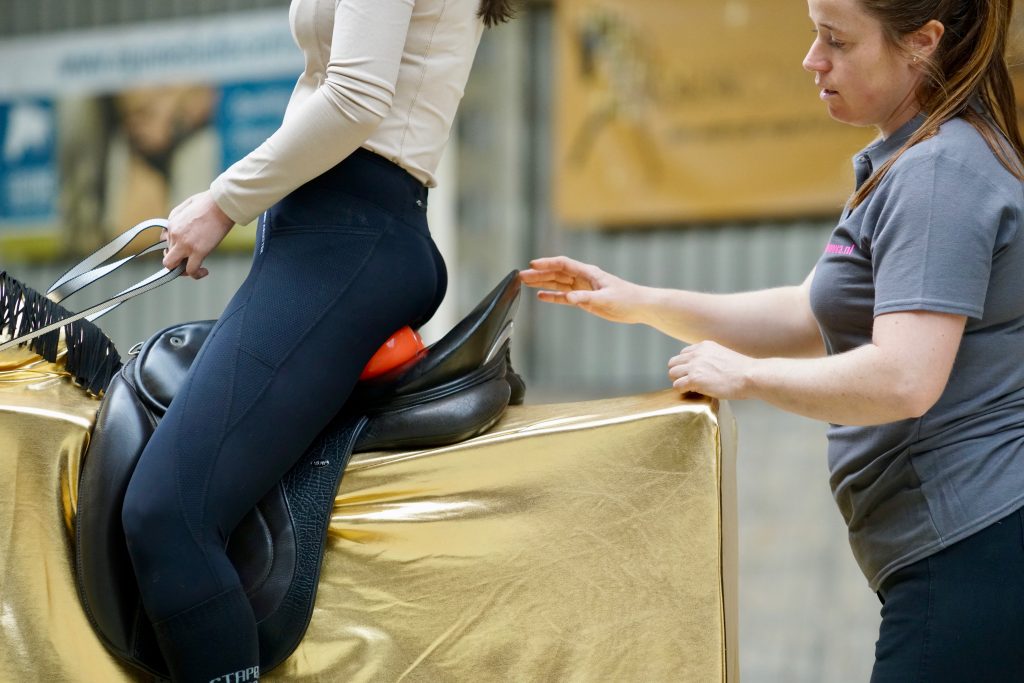 Are you already convinced by Joker and looking for an instructor close to you?
Klick here for the list of instructors close to you wit their own specialties.