Joker really makes the difference! Well we can say that, but how do you know if that is really the case?
Because we understand very well that you don't just take our word for it, we have collected evidence for you from both our instructors who have worked with Joker for years, and the students who have experienced first-hand what it's like to learn on Joker, as scientific proof that it really works!
Not only does the learning process go much faster, but the real horse is also spared a lot of suffering and that is what it was all originally intended for. The horse should not be the victim of the rider's imbalance and Joker now takes care of that problem!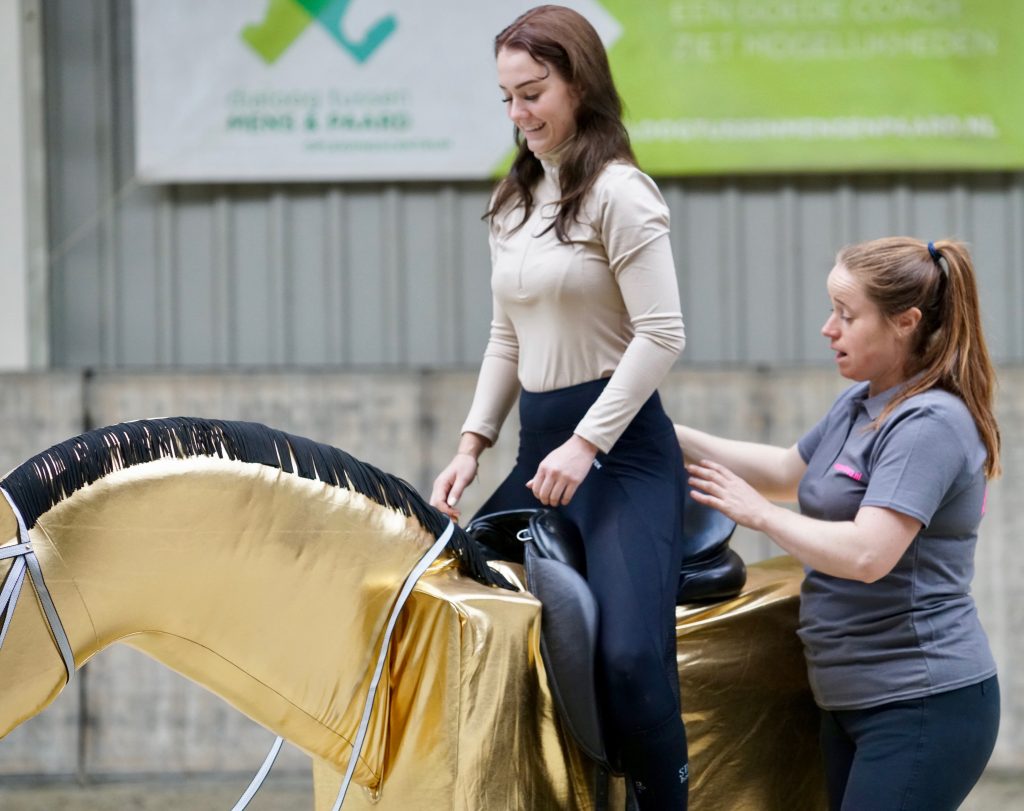 Whether you want to experience what it is like to ride on Joker, encounter yourself and learn from his sensitive balance, or as an instructor to get started with Joker as a partner to help your students pass on to another level. On this website you will find all the information you need.
Collecting this evidence was not difficult at all, because Joker proves himself! Anyone who has been on Joker himself or worked with him as a partner knows what he can do and would like to tell you this!
Maybe you have already experienced what it has done for you and you want to share your experience yourself? Send your story and we will add you!